WORLD'S COLUMBIAN 4-PAGE RARE 1893 MEDALS BROCHURE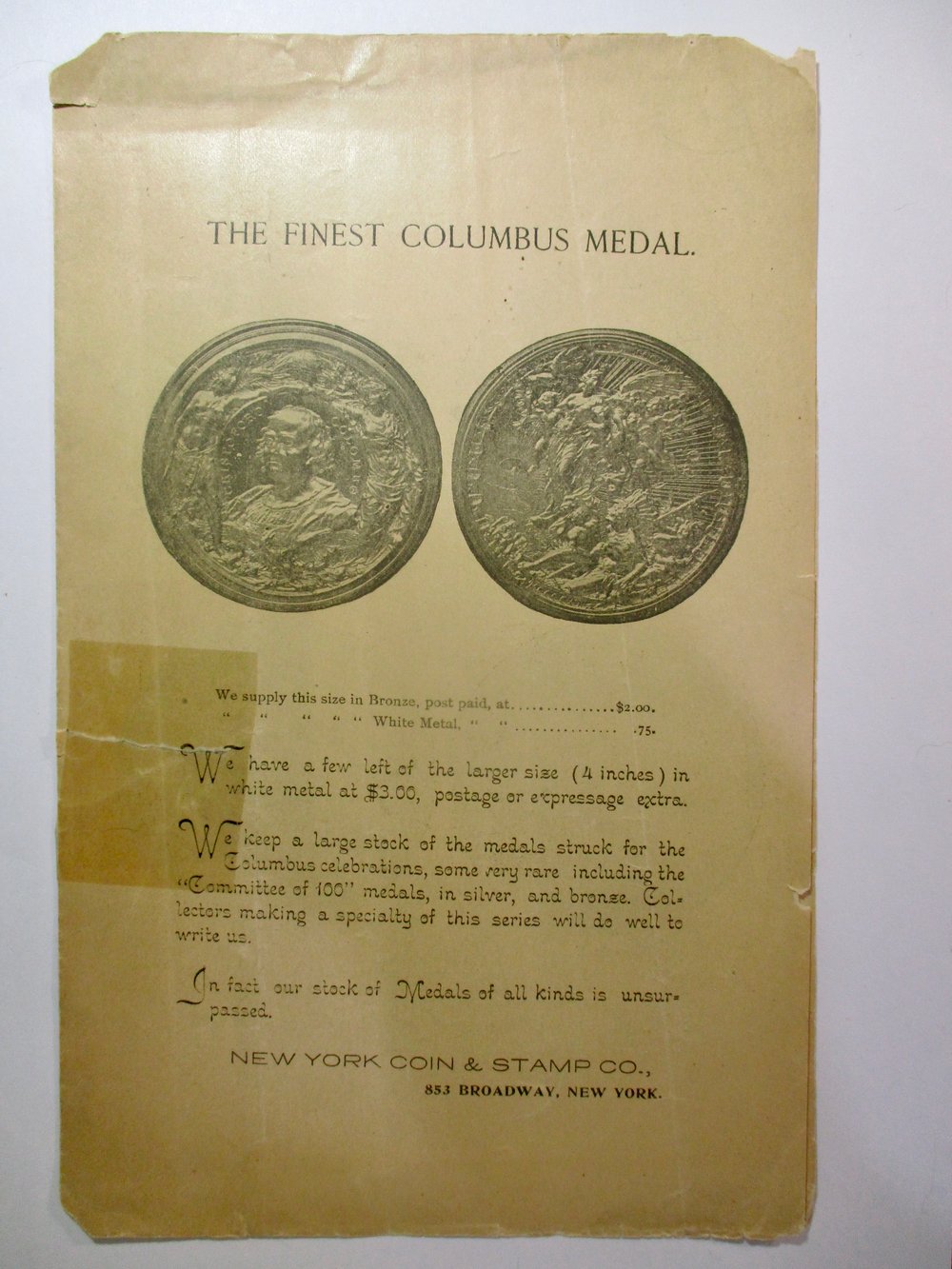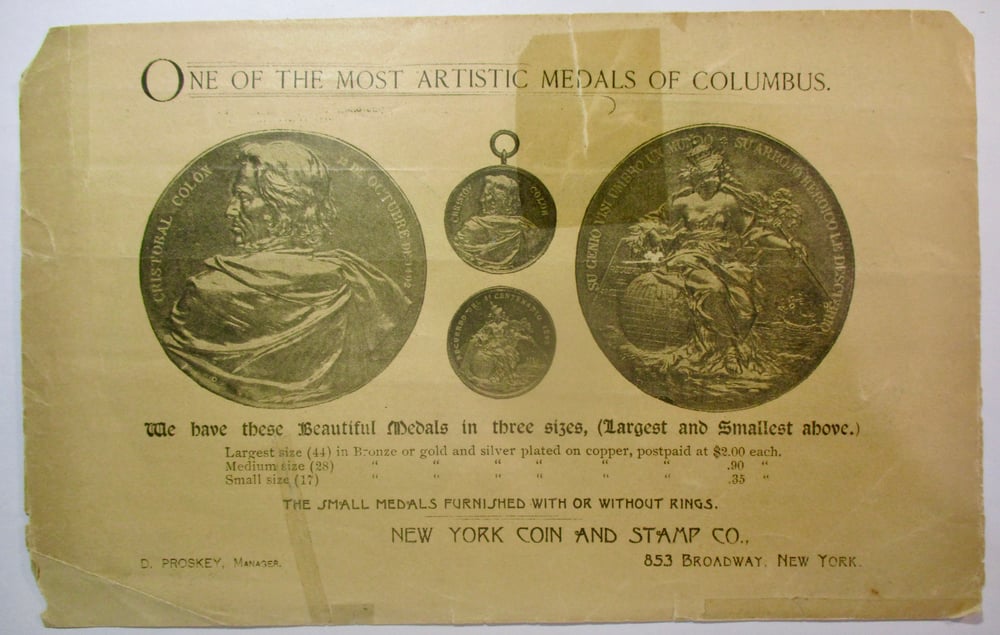 It's old and tattered, but the tears have been taped up. This is a flyer for very special medals sold at the World's Columbian Expo in 1893. I have researched the fair since 1979 (yup, makes me old), working on my 3rd WCE book now. One thing I've searched for consistently all these years is information on where one could purchase souvenir medals and how much they cost.
Here's a significant bit of information on that subject.
This four-page brochure is one-of-a-kind; at least I have never seen another in 40+ years.
On the pages shown here, Pagliaghi and Lauer medals take center stage. How about a 4-inch diameter white metal by the former?
I would think that this original flyer would make an unsurpassed addition to a special collection of these and other WCE medals. I wished I would've had the information while I was working on one of two books on the fair. I believe it is quite logical to assume that these might have been sold onsite at the fair, but at least we now know that the New York Coin & Stamp Company in New York on Broadway had them in stock during the fair.